Print
NGO Mixer
To read this page in Hebrew click here!
The National Erasmus+ Office in Israel held its NGO Mixer on July 4th, 2023.
This event brought together Israeli and international NGOs and organizations who wish to boost their international relations and make new connections, as well as all other organizations such as higher education institutions and vocational education and training providers interested in cooperating under the Erasmus+ program.
The agenda for the event included presentations by a dozen leading Israeli organizations and NGOs which were hand-picked to present their unique vision and causes. The presentations were followed by networking sessions which allowed for small groups to collaborate and connect on mutual interests and potential projects in the framework of Erasmus+.
AGENDA (CET)
09:45-10:00 Gathering
10:00-10:15 Opening remarks – Daphna Perry, EU Delegation to Israel
10:15-10:30 Introduction to Erasmus+ in Israel – Einav Livneh, Coordinator for National Erasmus+ Israel
10:30-10:50 Introduction to SALTO & Erasmus Solidarity Corps (ESC) – Moussa Sall, Project Officer for SALTO EuroMed
10:50-11:00 Coffee break
11:00-12:30 Presentation of Israeli NGOs (read about them below).
12:30-13:00 Private sessions with NGOs
Didn't make it? You can watch the public sessions right here, right now:
Something catch your eye? Check out the full presentations:
Searching for a partner? Check out the comments the participants left:
Get to know the Israeli presenters:
A New Dawn in the Negev is a Jewish-Bedouin partnership which was established in 2009 in the city of Rahat, towards promoting education, employment and leadership opportunities for local youth in the Bedouin community, aiming at helping them integrate into Israeli society, as active and engaged members. We provide young people from different communities with unique opportunities to meet and get acquainted, in order to establish a solid infrastructure for a mutually beneficial, shared life in the Negev. We strongly believe in the importance of interpersonal relations between citizens of all population groups, that contribute to creating the one-of-a-kind Israeli Mosaic. Such acquaintance and contact are the most effective tools for removing barriers and prejudices, towards increasing tolerance and ultimately, for creating meaningful development opportunities. A New Dawn in the Negev provides programs that work in cooperation with institutions and organizations in all Negev communities, including community centers, local authorities, schools and informal education centers. Some projects are designed to reduce educational and cultural gaps and promote Bedouin youth, and others include a center for mental health first aid that serves the Bedouin community, and several mixed Jewish-Bedouin groups, along with Israeli and international "social tourism" events.
Contact details: jamal@anewdawninthenegev.org
AKIM Israel – Inclusion for all people. In all aspects of life. It's not just a dream – it's AKIM.
At AKIM Israel, we don't simply strive for inclusion – we create it. Founded in 1951, AKIM has grown and operated on the simple belief that every individual deserves the right to achieve their happiest, fullest and most independent life. AKIM provides and promotes opportunity, inclusion and belonging for all persons with intellectual and developmental disabilities & their families. With the support of dedicated staff, devoted volunteers, and generous donors, we operate across 67 branches in 88 municipalities across the country with strong representation in Israel's periphery in both Jewish and Arab sectors.
Contact details: jack.f@akim.org.il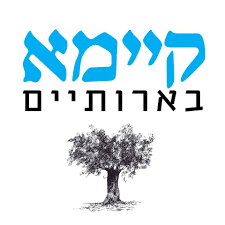 Bar Kaima is a community based, non-profit, organic agricultural farm which provides an alternative occupational and educational framework for youth who are at risk of dropping out of school or who are not part of the formal educational system due to their various learning disabilities and emotional and behavioural issues. Kaima offers young people the opportunity to learn through social experience as they work alongside adult role models who encourage them to take on responsibilities, to initiate, and to develop the creativity that is required in agricultural work, including coping with the goals provided by nature itself. Bar Kaima works in cooperation with local Education and Welfare Departments. This year we have an afternoon program for children with autism and their parents and a program to provide part-time employment for adults with autism. Additional relevance in the community has been achieved through the development of a lecture series and courses that are open to the public at large, with the participation of the staff and guest lecturers who are experts in their fields.
Contact details: louisegeva@gmail.com
Curtain Call - Theater, Community, Society, was founded in 2012, with the goal to empower individuals to come together to break down social barriers, bridge community gaps, and overcome personal challenges using Community-Based Theater. Some 65 groups and 850 program graduates are involved each year in Curtain Call's programs, operated in major cities and mainly in peripheral areas, from the far north to the south of Israel, From children and youth at-risk, the Arab and Bedouin society, the elderly, to individuals with special needs, women, secular and Charedi (ultra-orthodox), Ethiopian immigrants, and other weak populations.
Curtain Call works with all walks of Israel's diverse society, giving a voice, a stage, and a constructive outlet for self-expression to those who might not otherwise be heard.
Contact details: ifat@h-ta.co.il
ICA - Israel Center on Addiction
Contact details: Yuvals@ICA.org.il
IGY is Israel's national LGBTQ+ youth organization (Lesbian, Gay, Bisexual, Trans, Queer), empowering thousands of participants each year between the ages of 12 to 25, to create a leading role for themselves in a more accepting society, while supporting their own understanding of sexual and/or gender identity.
Founded in 2002, our nationwide network of volunteers and activities support the creation of safe spaces in an often homophobic culture. Our work extends to all areas of Israel's diverse society, including several support structures which focus on the very unique needs of LGBTQ+ youth in Israel's Orthodox Jewish, Arab, and Ethiopian heritage communities respectively.
IGY is today the largest LGBTQ+ community organizer in the country, with over 320 volunteers influencing 45,000 youth members, students and young adults every year.
Our activity includes over 110 social youth groups and drop in centers in more than 50 municipalities from north to south Israel. We offer unique activities for LGBTQ+ youth and young adults from the religious spectrum, ultra-orthodox community, folks with physical disabilities and Arab speaking participants. IGY also operates local communities for young adults in the geo-social periphery, a gap year program, digital platforms and hot-lines for youth, a research institute, an educational center and a one of a kind vocational training college for LGBTQ young adults in complex life situations.
Contact details: romo@igy.org.il
Krembo Wings: A Youth Movement for Children with and without Disabilities is the only inclusive youth movement in Israel that brings together children and youth with and without disabilities for weekly social and informal educational activities. Our unique model of inclusion was originally designed to create a place where children with disabilities could meet with their peers as equal members of a youth movement. As the years passed, we understood that inclusion means creating a meaningful place for all children. Many children in Israel grow up lonely, unable to identify or connect with other children, and fail to thrive in more traditional youth movements' settings.
At Krembo Wings, we instill in our members values of respect and appreciation for others. Our members see beyond disabilities and instead concentrate on nurturing the unique abilities of everyone in the branch.
Our members hail from every corner of Israeli society; kids with and without disabilities, religious and secular, Muslim, Bedouin, Druze, Christian and Jewish, kids from the periphery, and kids from urban centers.
For more than twenty years, Krembo Wings' members have been leading change across society, helping to change perceptions and stereotypes and create opportunities for people with disabilities.
Our mission is to build a world in which children and youth of any ability fully actualize their right to development, inclusion, and visibility. Together, we strive to create an inclusive and accessible society where every child can feel a sense of belonging and meaningfulness.
Contact details: lior@minuf.co.il
The Machshava Tova Association was established in Jerusalem in 2003 by education and high-tech professionals with the aim of reducing social gaps through technology and connecting populations from the socio-geographic periphery to the possibilities inherent in the tech world. The association works with diverse target audiences: at-risk children and youth, people with disabilities, job seekers and senior citizens.
Every year Machshava Tova conducts hundreds of technological training sessions in communities, tailoring to the unique needs of each target audience and the level of technological need. We believe that making technology accessible in a supportive and empowering environment turns obstacles into opportunities and opens up a whole world of possibilities for social integration, enrichment and employment for participants.
In this way, technology enables a higher starting point for those who need it, is a tool for reducing gaps in Israeli society and helps build an optimal future for Israeli society as a whole.
Since its inception, the association has connected more than 100,000 men and women to the opportunities that technology creates, opening a door for upward social mobility.
Machshava Tova works with a wide variety of partners in Israel and around the world including government ministries (the ministries of Health, Science and Technology, Welfare, Social Equality and the Israel National Digital Agency, etc.), philanthropic foundations, Joint Israel and companies in the business sector.
Machshava Tova is recognized as an academy of the global MICROSOFT Corporation and as an authorized CISCO computer recycling center.
Machshava Tova's extensive and significant operation has received recognition and been awarded over the years, including the Jerusalem Mayor's Award, the Award for Excellence at the Sderot Conference for Society, the Joint-Israel Prize.
The association was also chosen by the Economic and Social Council of the United Nations (ECOSOC) as an advisory organization in the field of promoting education and making technology accessible to diverse populations. Receiving advisory status allows for the association to advise, make declarative statements and initiate events within the range of activities of the United Nations.
Contact details: mtgov@mtova.org.il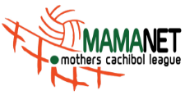 Mamanet is a unique folk sport practiced worldwide based on circles of belonging. It promotes social change for women and girls by connecting mothers through the Cachibol game. This transforms them into a leading and influential community, a role model for their daughters. Mamanet's unique model has even been recognized by the CSIT sports organization as a popular sport. By providing women and girls with educational and leadership opportunities on the playground, they can acquire useful skills in their professional and personal lives. These skills are useful at the municipal, regional, national, and international levels. Through Mamanet, mothers are exposed to a variety of religious affiliations, ethnicities, races, colors, and languages, while strengthening and building a community on all levels through mentoring, leadership development, community empowerment, and volunteerism.
On the playground everyone is treated equally, speaks one language - the Mamanet language - and experiences significant improvements in physical and mental health while strengthening personal and social resilience locally and worldwide. It increases players' and groups' belonging, leadership, and social engagement. Mamanet creates bridges between communities and makes our global community better and more equal.
Join us at the NGO mixer to learn more about our new projects and how you can become a part of Mamanet's vision. With us, every woman can!
Contact details: info.mamanet@gmail.com
The School For Peace is an educational institution situated in the co-existent village of Wahat al-Salam ~ Neve Shalom near Jerusalem. We promote broad scale change towards peace and more humane, egalitarian and just relations between Palestinians and Jews. The School works with Jewish and Palestinian professional groups, women and youth and aims to create a genuine open dialogue in an egalitarian setting between the two people. We conduct workshops, training programs and special projects, in order to develop participants' awareness of the conflict and their role in it, enabling them to take responsibility to change the present relations between Jews and Palestinians.
Contact details: grace.gregory@mail.huji.ac.il
Young business leadership (YBL) aims to reduce social and economic gaps in Israel through employment development initiatives. The organization's programs empower and equip employees with personal tools and professional training to prepare them for the labor market as future employees and small business owners. The organization brings together the various sectors of the economy to bridge gaps in Israel. The integration of managers from business companies in our programs as lecturers and facilitators is the basis of our unique model, and it creates ground for a meeting between populations and segments that would not meet elsewhere.
Atid LaAsakim (Future for the businesses) works with business owners from the geographic & social periphery, with the goal of empowering people who will lead economic-social changes. The model of the program is based on a meeting between worlds, in which managers, and successful businessmen, share their knowledge and experience, in order to help the participants, develop their activities, increase turnover and create additional jobs for job seekers. The program includes various workshops (finance, marketing, general management, strategy and more), peer counseling groups and mentoring.
Atid LaNoar (future for our youth) works with thousands of teenagers who have one thing in common: lack of opportunity. Most of the youth live in a reality that does not enables them to develop the professional and personal skills required to find a job and create a financially independent future for themselves. The program includes power skills development and practicing (teamwork, interpersonal communication, creative thinking and more), experience in entrepreneurship (working closely with business mentors, writing a business plan, presentation skills) and a professional course which helps them to integrate immediately into the employment market.
Another program is Beyond Dev is a training and integration program for Arab academics to high-tech. The program focuses on QA professions and trains participants towards a professional and high-quality employment horizon. The program is a collaboration between YBL, The Portland Foundation, Eshkol Sharon and in collaboration with the Innovation Authority. It was designed together with leading business companies in the Israeli economy. The cooperation with the business companies is at the basis of the program, which take part in the planning, training and integrating the graduates.
Contact details: sarai@ybl.org.il